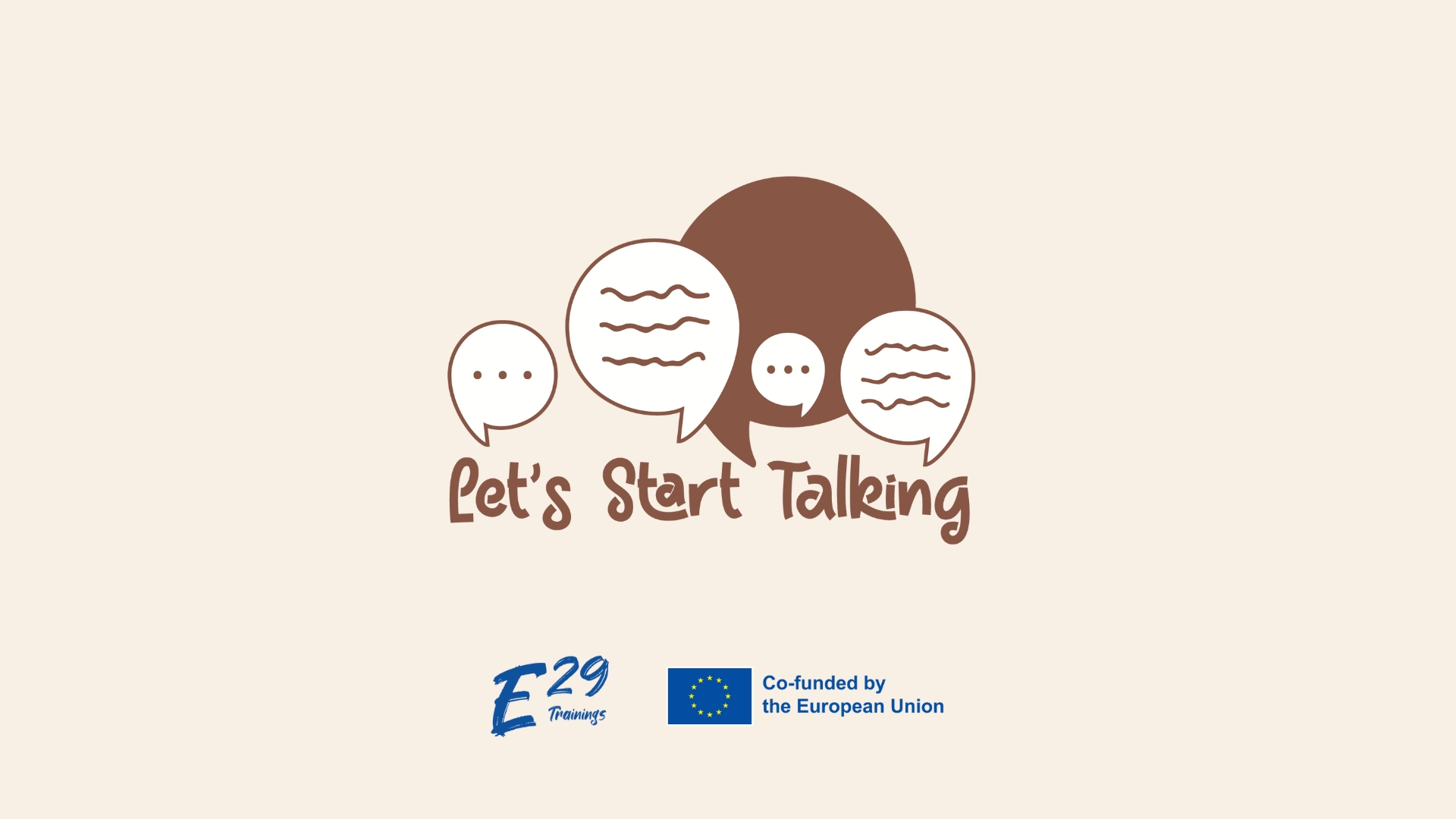 The "Let's Start Talking" Erasmus+ project aimed to train youth workers and leaders working with marginalized youth, including migrants and minorities. Its goal was to develop communication skills and conflict resolution techniques at local and European levels to promote intercultural understanding.
The project had three objectives: familiarizing youth workers with the 6 steps to inclusive conversations methodology, developing inclusive communication skills to raise intercultural awareness in six communities, and preventing inter-ethnic conflicts among young people by developing techniques at the local and European levels.
To achieve these objectives, the project organized a training course in Chechtice, Czechia, in December 2022, where participants learned the methodology and conflict resolution techniques.
Overall, the "Let's Start Talking" project made significant contributions to promoting intercultural understanding and peaceful coexistence among young people in Europe.
This booklet was developed as a part of the Erasmus+ Training Course "Let's Start Talking" to promote inclusive and effective communication among individuals from diverse backgrounds. The booklet presents a step-by-step approach to having inclusive conversations, highlighting the six key elements that make up effective communication. It provides practical tips and examples for each step, enabling readers to apply these techniques in real-life situations.
The booklet is easy to read, and the information provided is presented in a clear and concise manner. It is designed for individuals of all ages who seek to enhance their communication skills and cultivate a more inclusive and harmonious environment. It can be used by individuals, groups, and organizations as a tool for training, workshops, or personal development.
Overall, "Let's Start Talking – 6 Steps of Inclusive Conversation" is an essential guide for anyone seeking to improve their communication skills and foster inclusivity in their personal or professional life.