Operation Hook is an Erasmus+ Sport project that aims to raise social inclusion through the sport of via ferrata. The project is focused on creating opportunities for individuals who face economic, geographical, or cultural obstacles to participate in via ferrata activities.
Via ferrata, also known as "iron road" in English, is a type of climbing that involves using a steel cable and other equipment to climb steep rock faces and mountains. It is a challenging and exciting sport that requires both physical and mental strength. However, it is not always accessible to everyone, especially those who are facing economic, geographical, or cultural barriers.
The project was organized in five partner countries, with each country hosting several events that focused on inclusion of specific groups. In total, 27 events were organized over the course of the project. These events were open to anyone who was interested in participating, and were led by experienced and trained via ferrata instructors.
TETO DO
MUNDO
CUHA VOLGY
CSESZNEK
SANTA LUZIA
RABACAL
MARTIN (WINTER)
TÁRKÁNYFERRATA
DEMJEN
HLUBOKÁ
TABOR
These are some of our favourite via ferratas that you should try out.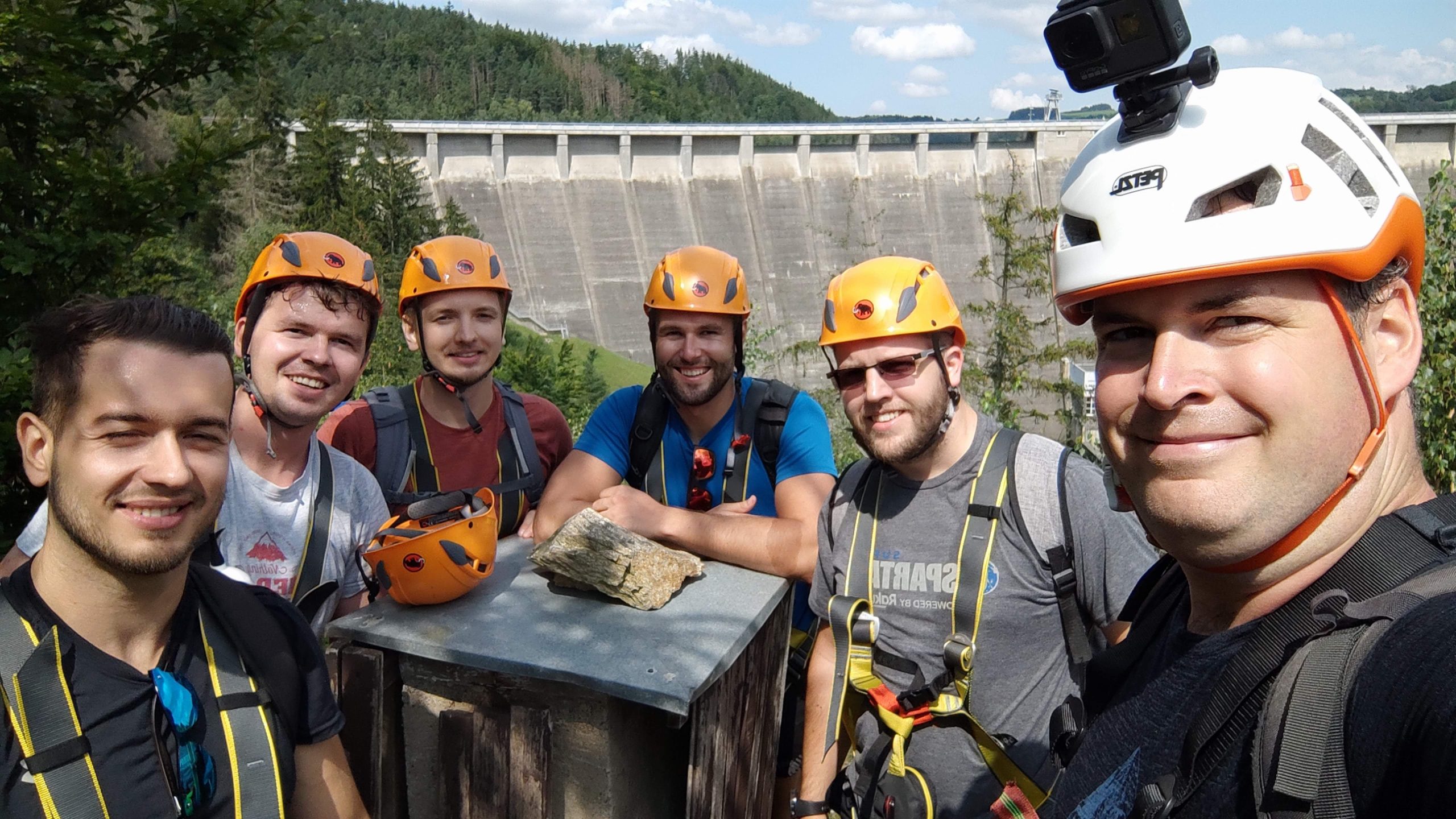 VIR 🇨🇿
The Via Ferrata in Vir opened up in 2015 and offers three possible routes. Two with B/C and another one with C difficulty. With beautiful views over the Svratka River and the Vir Dam, the ferratas here are a great way of exercising while reconnecting with nature.
The relatively easy level of difficulty will allow you to test yourself progressively, with amazing nature views but keeping it challenging.
BECHYNE
The "Bechyne via ferrata", a difficult training secured route, mostly led in a horizontal, overhanging traverse is unique in that it has a rope bridge (the first in Czechia). The disadvantage is that it is impassable. Therefore, it is necessary to return by via ferrata the same on the way back, which again significantly increases its difficulty. It has a well-attached steel rope and almost the entire length of artificial stupas. Almost the entire route is overhanging and contains only a few resting places. Some passages require clicking in extreme pull and hang by one hand. An amazing challenge!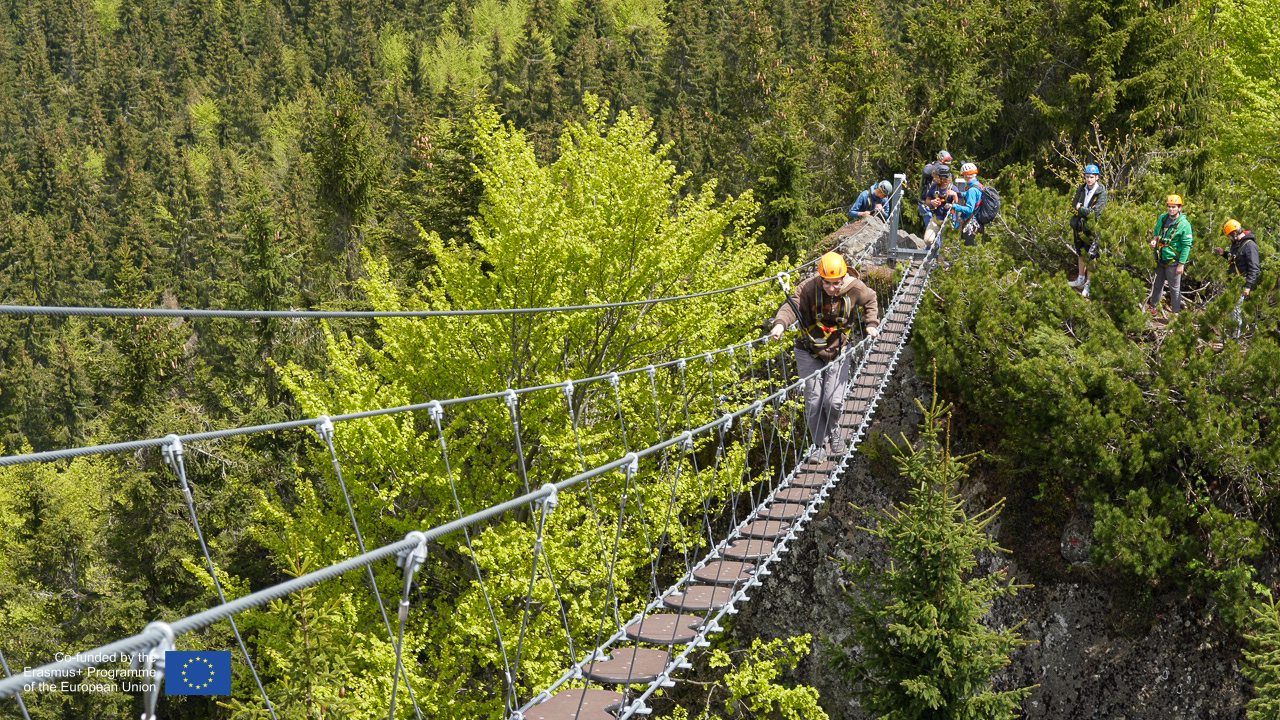 SKALKA 🇸🇰
With many different stations and a variety of difficulty levels, the Via Ferrata World in Skalka, is a perfect place for beginners to try out the sport for the first time but try their limits progressively. To finish the day you can visit another section of the park, Ferrata Komin, with a very long suspended bridge, where you can really challenge your fears and appreciate the amazing views.
MARTINSKE HOLE 🇸🇰
This ferrata includes a 40 minute beautiful hike to reach the beginning. A bit challenging but very dynamic and safe hike. Once at the top you are met with beautiful nature and a beautifully built ferrata path. At a point you can choose between two different paths, one easier and one harder. It's also possible to do this ferrata during the winter, provided you use special snow climbing equipment.
TALHADAS 🇵🇹
The good thing with Portugal is you can do ferratas most of the year due to the great weather conditions. This Via Ferrata is a K3, with a slight level of difficulty. It starts with an immediate vertical climb but, even though it seems difficult, is perfectly doable. The Ferrata has many different sections, with a clear highlight to the suspension bridges, one of them being extremely scary.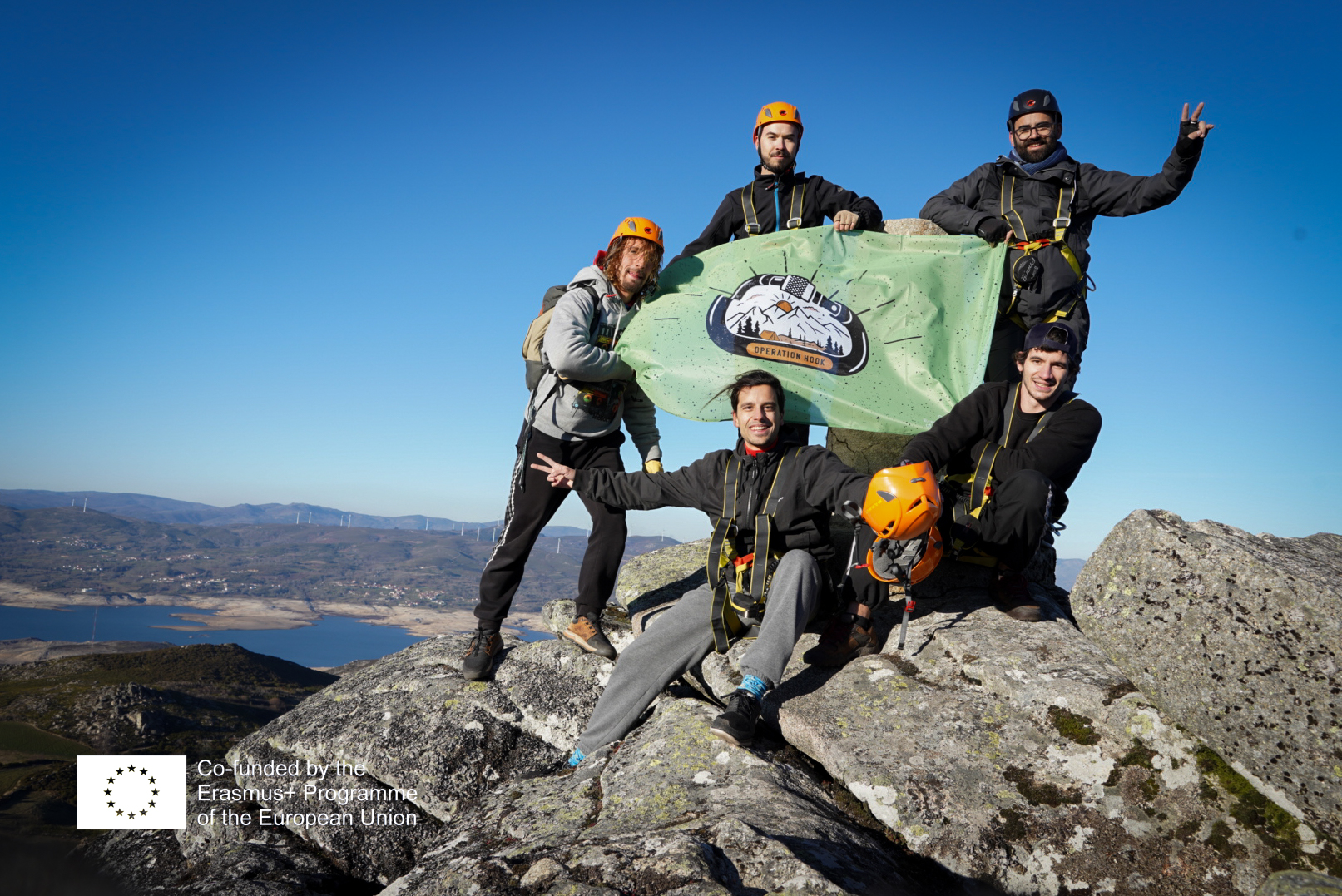 TETO DO MUNDO
Another beautiful ferrata in Portugal, Tecto do Mundo (Ceiling of the World), as locals call this 1218m peak in the mountain range of Barroso, in the North of Portugal. This K3 Via Ferrata is set out in a more or less circular way, so it's easy to return to the access point once you finished. As in any ferrata, some sections are harder than others and you can count with a few challenges but also some relaxing moments and rewarding views.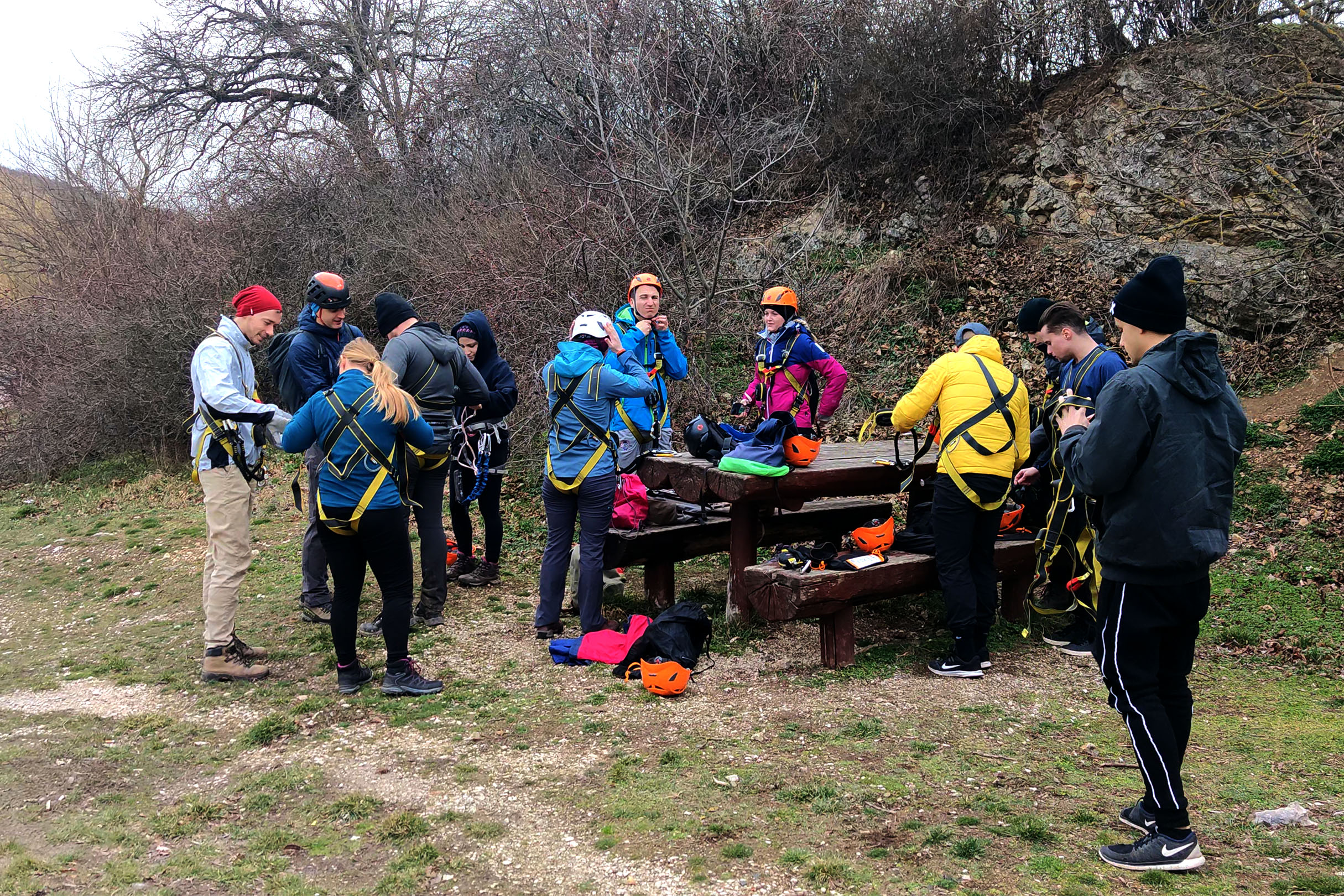 CSESZNEK
In Csesznek you can find an interesting Ferrata park with different level possibilities both for beginners and experts, so you can progressively train yourself to reach higher levels. The Ferratas and the tracks are well maintaned and signalized, plus there is a lot information available online abouth each of the paths.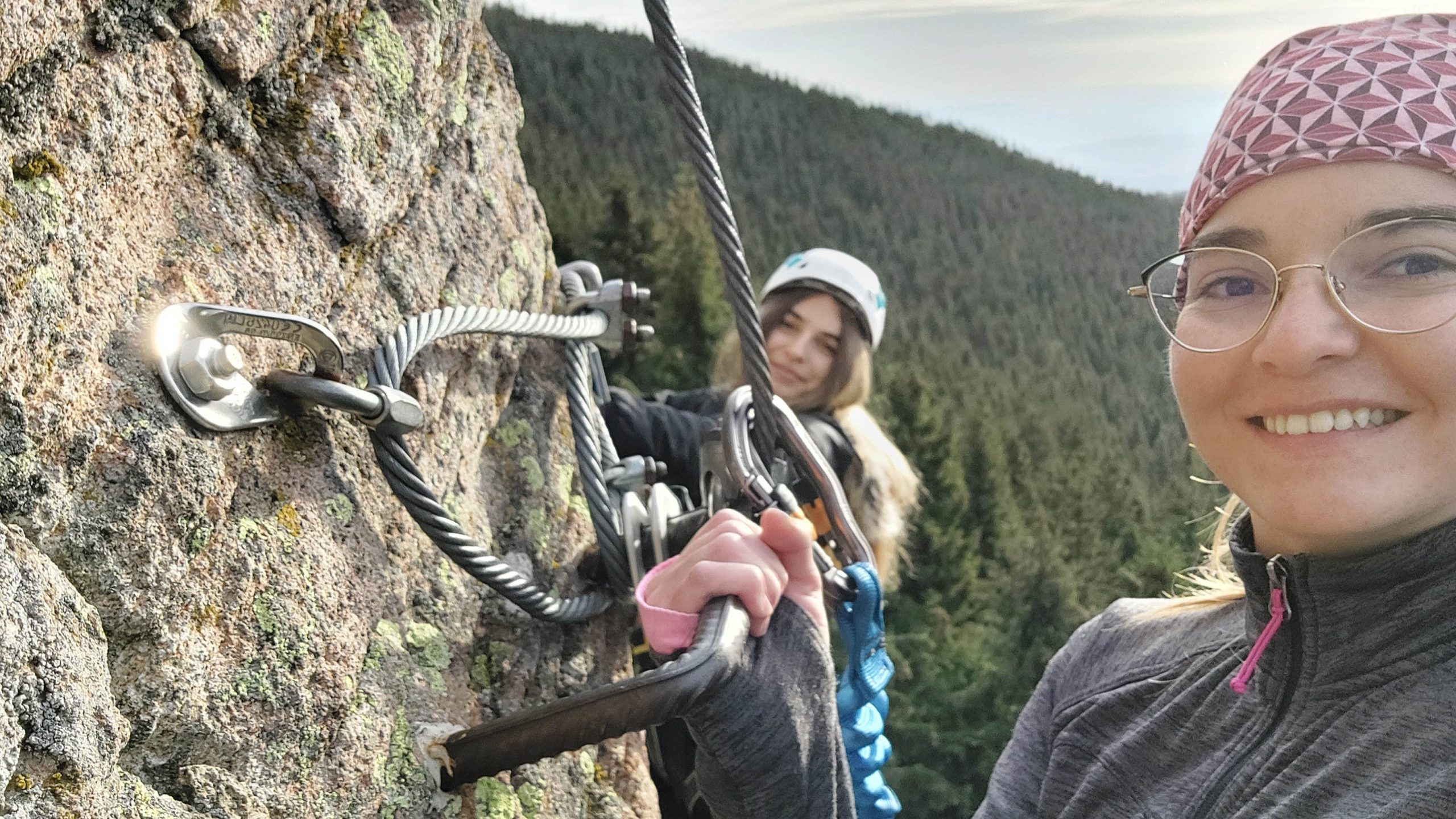 PERICOLUL CAPRELOR 🇷🇴
Would you try out a via Ferrata called "Goats Danger"? While the name might make you think it is an impossible mission, the difficulty level is medium. The most challenging part is crossing the Vietnamese bridge, made from only two cables, one at the top and one at the bottom. Fun fact, if you run out of battery, you can find a socket right after crossing the Vietnamese bridge.