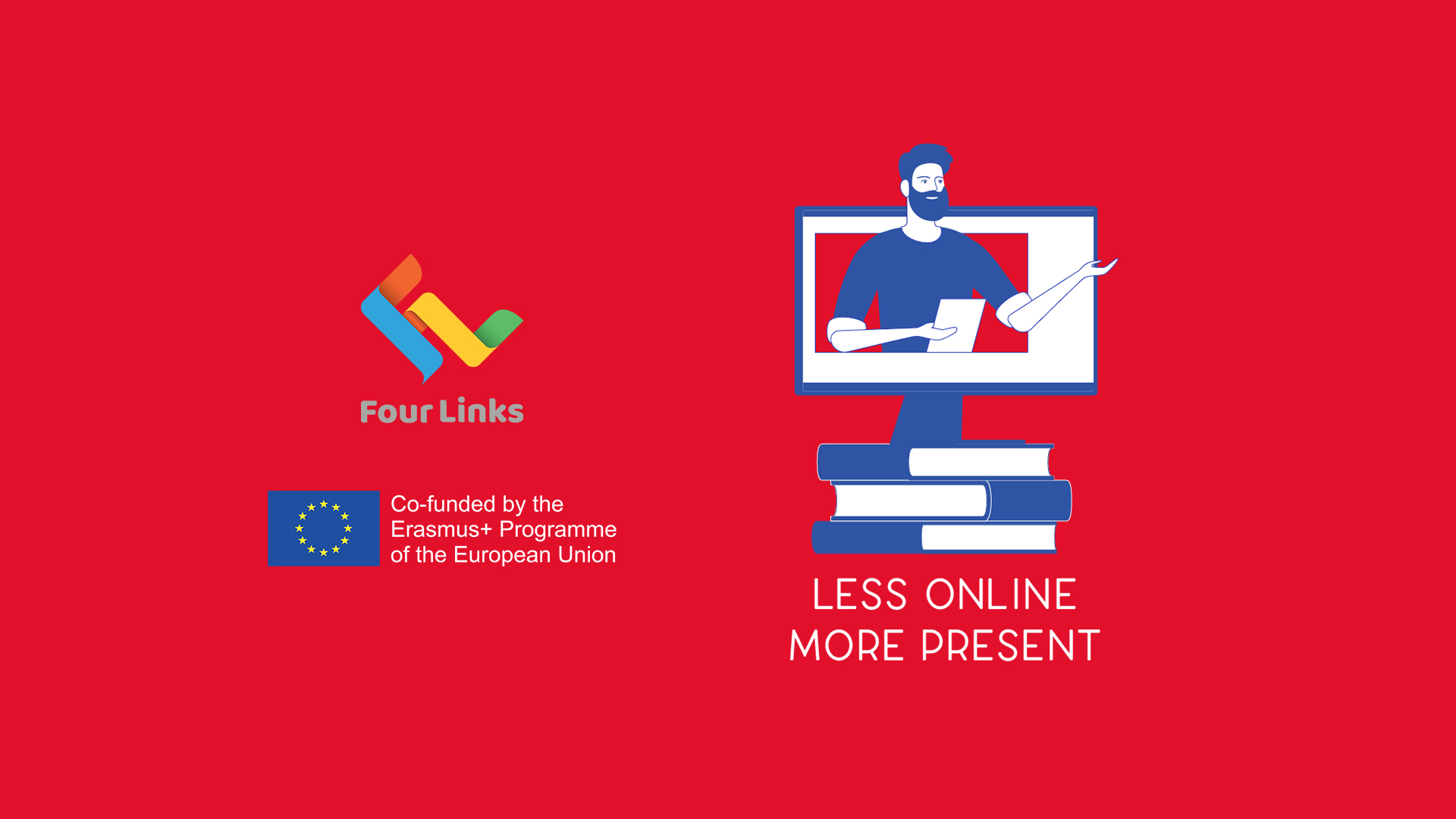 Due to addictive usage of social media youth lack soft skills to interact in real life which on longer run results in social exclusion or even struggling to integrate in work environment. Young people are becoming delusional about what is real thanks to stuff they see online – influencers with their perfect life and looks. They seek to them, try to imitate their life, pretend to be better, happier, richer, skinner, etc. and become really upset if they do not meet these standards, or even worse – are rejected or excluded because of that among their peers.
Goal is to redefine approach of using social media and reduce time spent on it among 56 participants from CZ, LT, HU, SK by increasing their competences to interact in real life, introducing new methods how to use social media and technologies (Digital Minimalism) and alternatives to spend their leisure time.
How will it be? Check the video of one of our latest Youth Exchanges.
Using non-formal education methods, we will go through a gradual process, starting by getting to know each other, increasing team spirit and then focusing on increasing soft skills, familiarizing ourselves with alternatives on how to spend time outside social networks but also discovering about Digital Minimalism and ways how social media can be useful and beneficial, personally and professionally.
A study visit to a bigger city in the region will allow us to interact with locals and realize how they interact with social media.